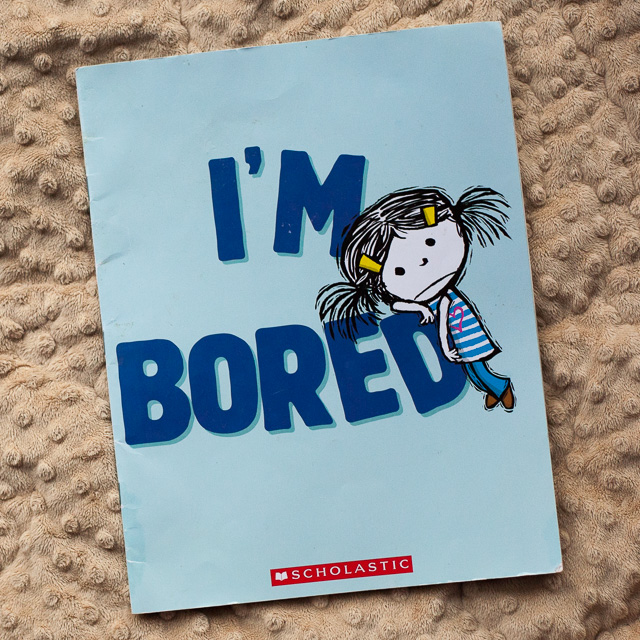 We love this little book called I'm Bored, written by Michael Ian Black, and illustrated by Debbie Ridpath Ohi. The title and illustrations grabbed me and made me laugh, even before I had read the book. Do your children ever say "I'm bored" while sitting in the middle of a pile of toys? When you get in the car to drive to town, do they slam the door and say, "I'm bored" before they even buckle the seatbelt? Then this book is a must-read, for sure! In the story, a girl says that she is bored, but ends up trying to prove to a potato that kids can be very entertaining.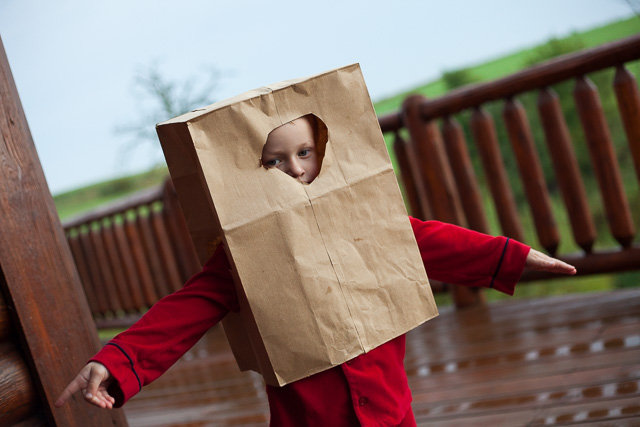 So when my little guy wanted to "be a potato" the other day, I knew exactly what he was talking about. Some quick work with a paper grocery sack and we were on our way to discover if potatoes really do have more fun. It was a rainy day, anyway, so why not?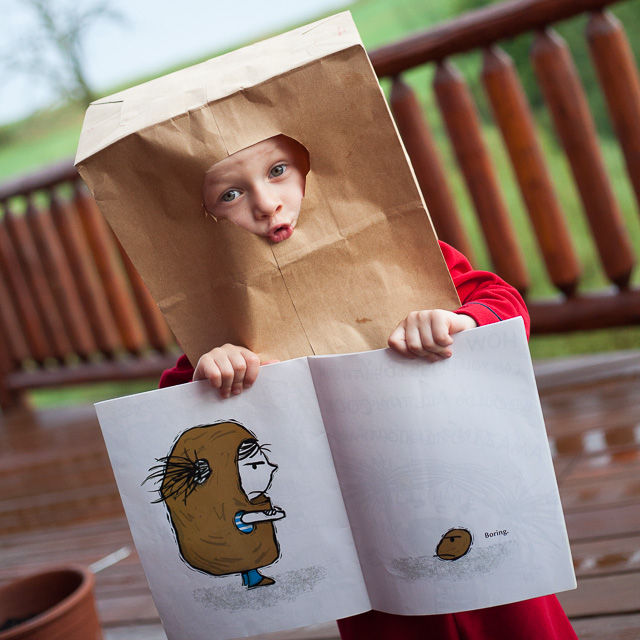 We cut a larger hole in front because he wanted to be a "talking potato."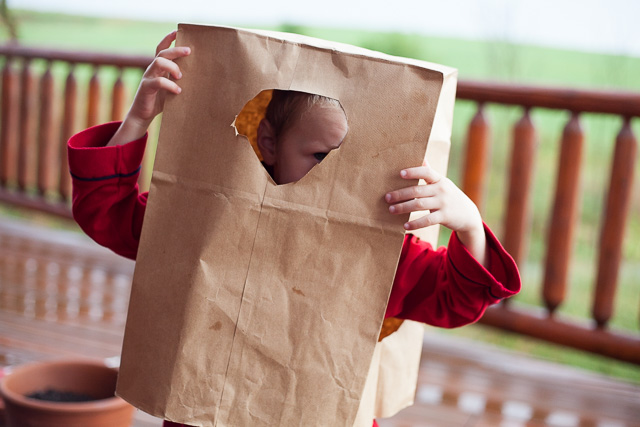 This is the potato eye, peaking.  What a funny play on words: The potato eye. Ha!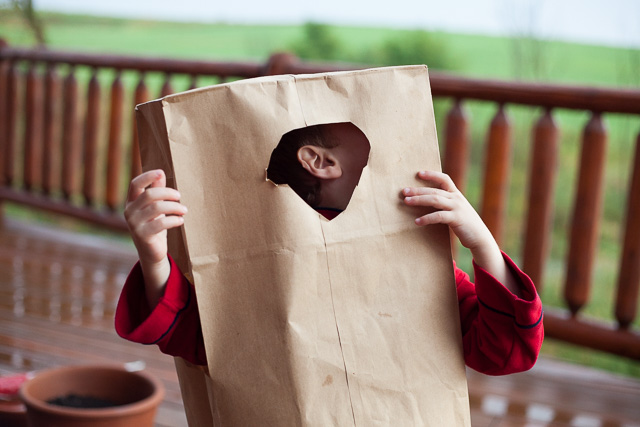 Here is the potato making a silly face. I love this kid's sense of humor.  He plans to keep the sack because it might just turn into a Halloween costume this year!
I definitely appreciate a fun story that sparks creativity in my children, and you will, too.  We found I'm bored through our school's Scholastic book order, but it is also available through Amazon.com
* and also through Barnes & Noble. When you read the book, make sure you have a few spare paper grocery bags on hand. They might come in handy!
*Links in this post are affiliate links.