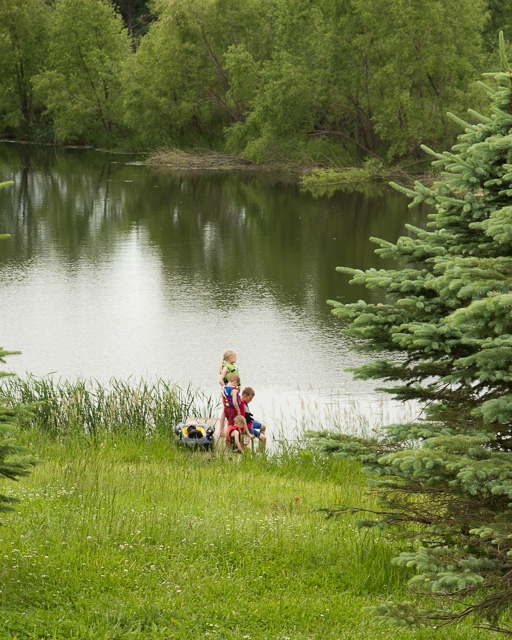 During the hot days of summer, the kids really looked forward to a dip in the pond. Usually we would wait to go swimming until the early evening when the water was still warm, but the sun wasn't so high. When Daddy would come home and even hint at the possibility of the pond, it took about 7.5 seconds for the kids to have on their swimsuits and life jackets. Before I could blink they had high-tailed it down to the dock.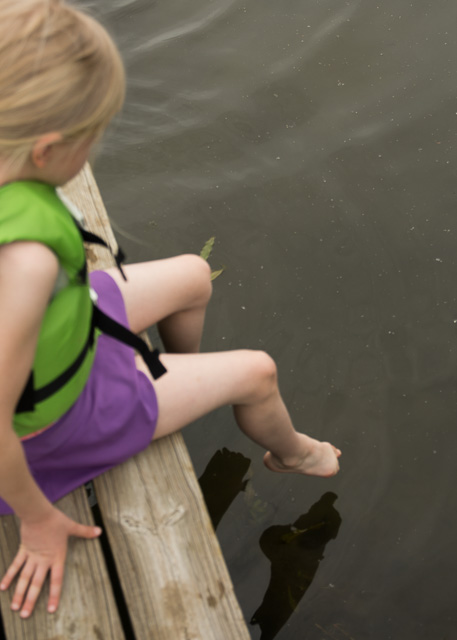 Rae would carefully dip her big toe to see if the water was warm, then screech over some algae or a water skater bug.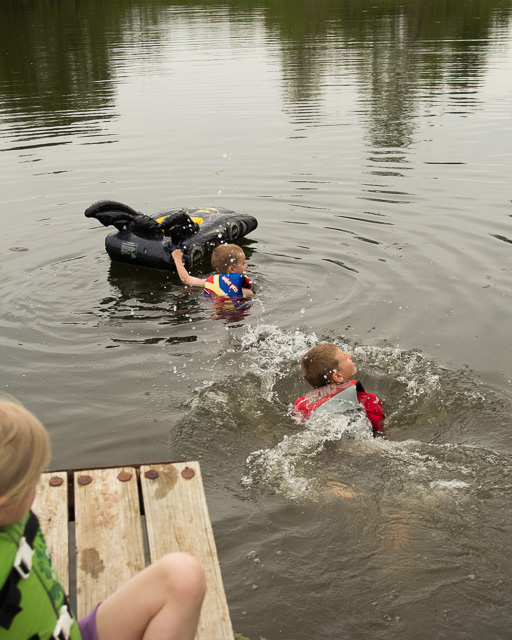 The boys didn't care. They would jump right in with a big splash. Sometimes they would bring an old tire tube or a noodle to float on, but this time they wanted to try out some new inflatable toys.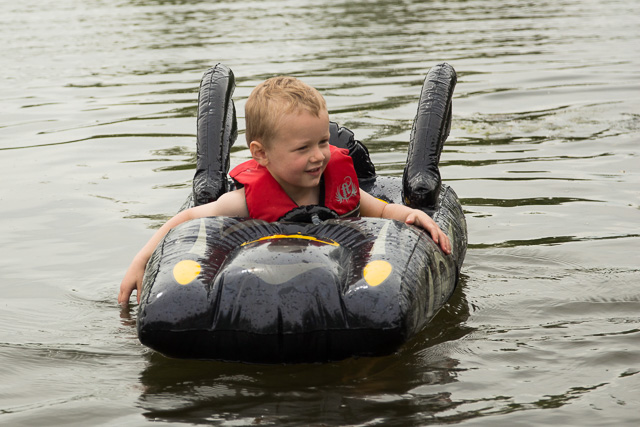 The Batmobile was a hit. Of course, it was mostly for the little ones.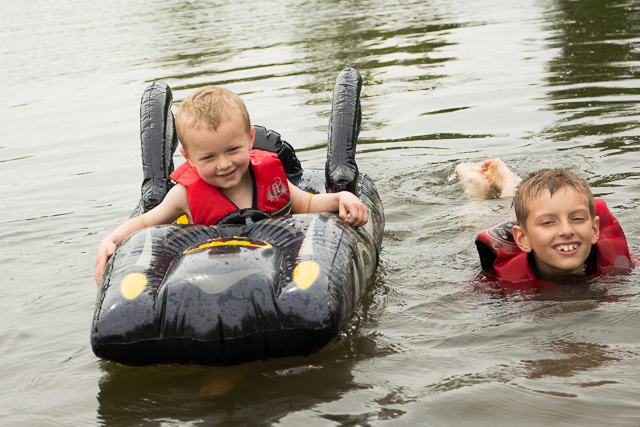 The seat part had leg holes so they could paddle around and have a blast while the older ones were swimming.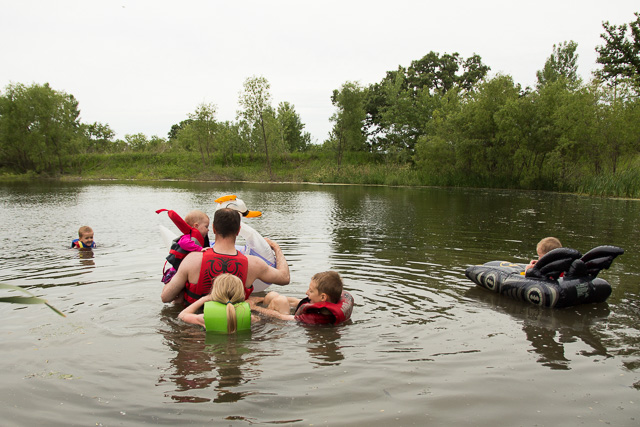 We had a swan, too, which was really pretty.
The baby was not a fan. I think she preferred to stay safe in Daddy's arms.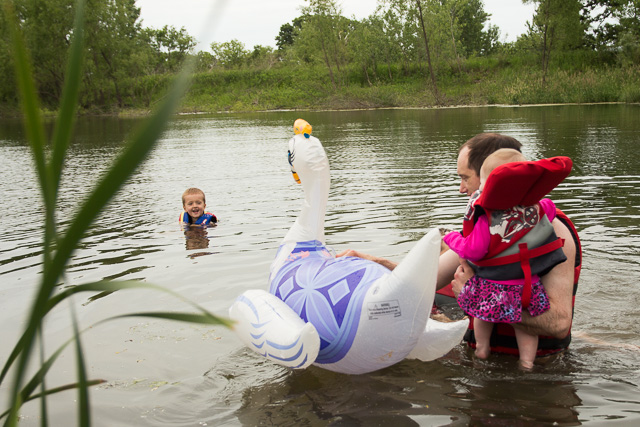 So The Wild Card decided to swim over and have a go at it. I must say that the swan is cute, but not very stable. It was more like a bucking horse ride that would end with a dunk in the water.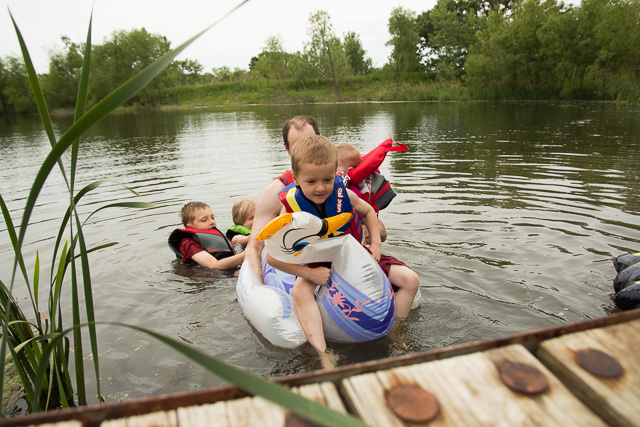 Here he is, saddled up and ready to go…and…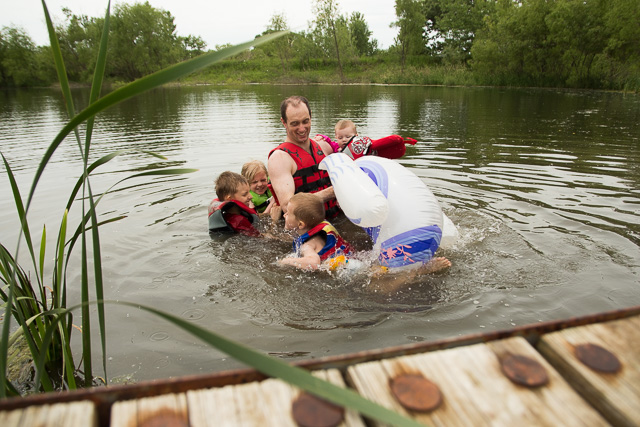 SPLASH!!
I don't think he even made it a few seconds before getting bucked off of the swan! What a ride!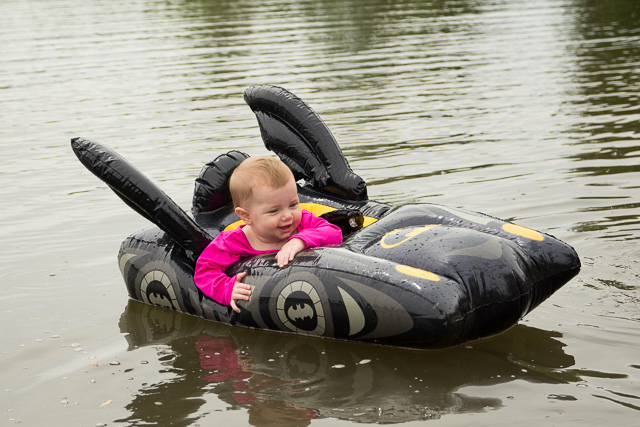 The baby was a lot happier in the Batmobile.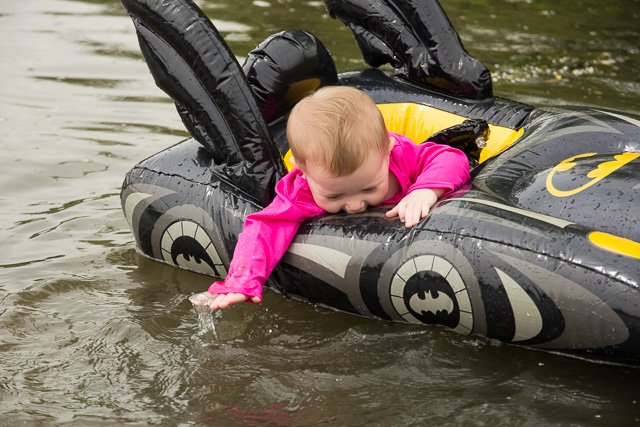 She sat in it for a long time just splashing in the water while Daddy pulled her around.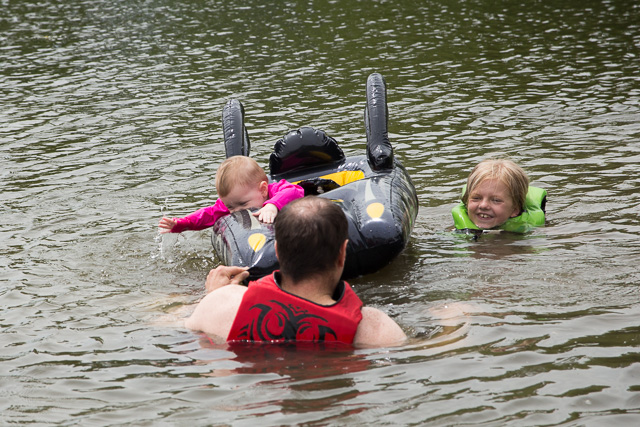 The pond is so relaxing and fun, with lots of laughter, squealing, splashing, and even a little bit of swimming.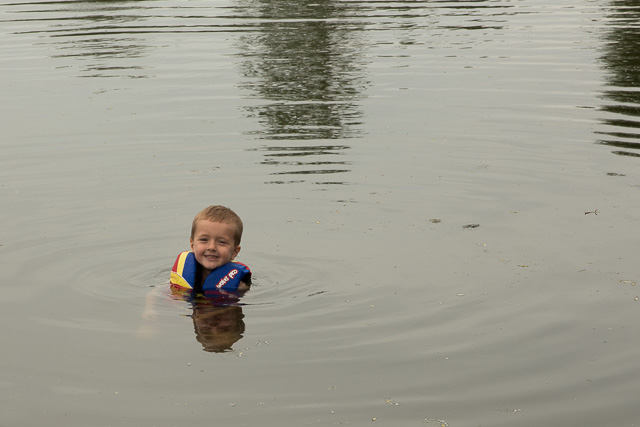 Now that summer is over and the days are getting cooler, we will have to pack away the life jackets and look forward to next summer on the pond.