It is not often that I am in front of the camera. More often I am the one behind the lens. One of my greatest loves is to take beautiful photos, or even better, funny pictures. Nothing is better than looking back at our memories through the years, telling the stories all over again, and realizing how blessed we are to have such a wonderful family.
On this day my older daughter and I had each received a rose at church as a celebration of women. So when we came home, we decided to take some photos on the porch before going inside. You know how it is, I'm sure. Hurry and take photos while we still look nice, while the roses are still fresh, and before Daddy (our photographer for the moment) decides to take a Sunday afternoon nap!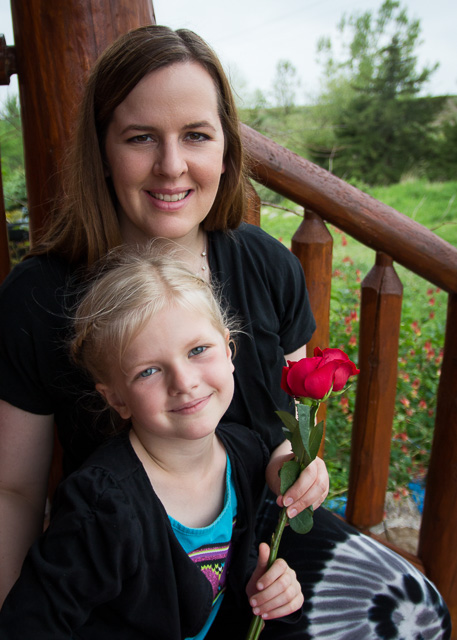 This is Rae. She is a sweetheart who loves to tell elaborate stories to her brothers. She is the peacemaker amongst the rough-and-tumble boys. Rae is extremely intelligent, loves to sing and dance, and likes things to be just right.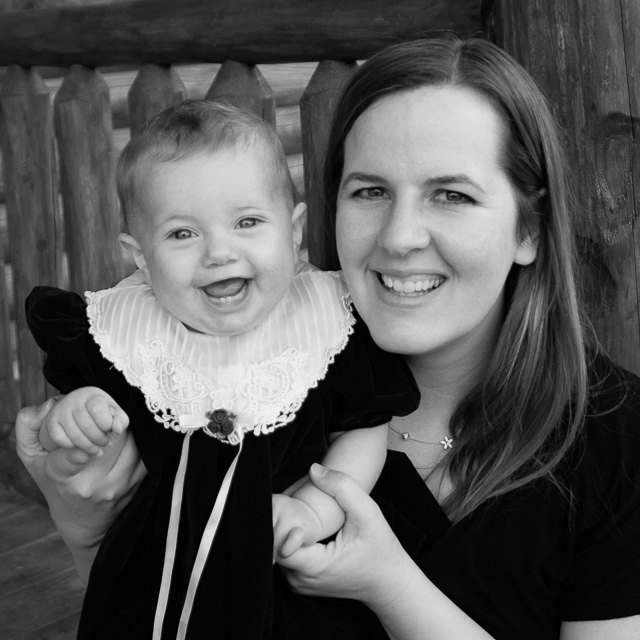 This is our baby, who is a delight. As you can tell, she is getting teeth! Her smile is contagious! She is independent and quick to figure things out. Being number five of the family, she absolutely expects to be surrounded by people and fun at all times. She certainly makes the best of being toted around to all the older kids' activities.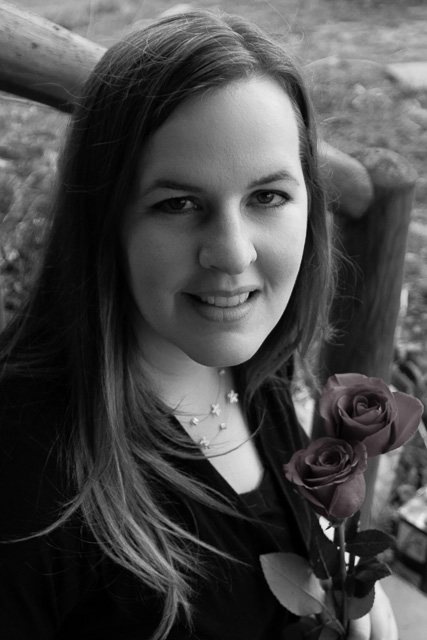 It is easier to brag about my children than myself, but since this is an introduction of the ladies in our family, I suppose that I should at least mention a few tidbits of trivia about me. I studied finance at college. I have lived in a foreign country. Sleep is a precious and rare commodity in my life. When I read a book, I am much more likely to pick up a biography or business book than a novel, except when I am feeling sick, and then I read Jane Eyre. Every time.
So now you know the ladies in the family. I can't wait to introduce the guys!