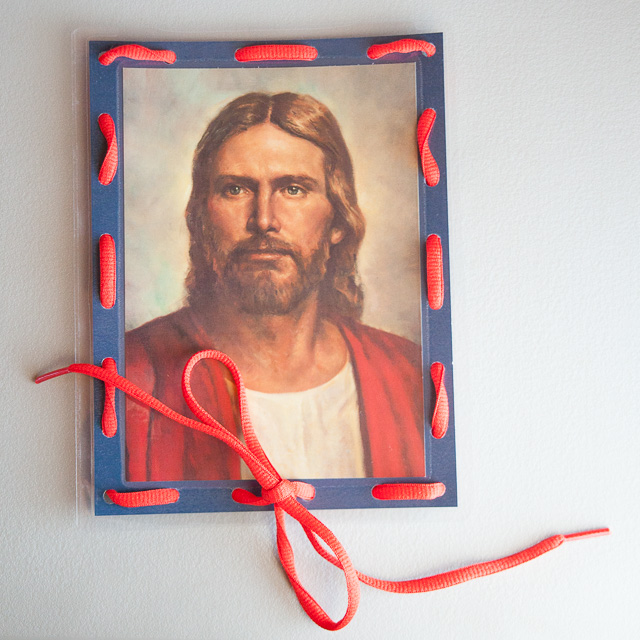 Do you ever find yourself on Sunday morning, sitting on a church bench with squirmy kids, wishing that you had something religious-themed to occupy their busy hands? With five children I have experienced that feeling many, many times. So this past week I decided to re-create an item that I remember from my childhood: a laminated photo of the Savior with sewing holes around the edges. What did we ever call these things? I don't remember, but I do remember spending a lot of time working on my sewing skills with that shoelace. This project could easily be made using a family photo, a scene from the Bible, or a photo of a waterfall or other peaceful scene.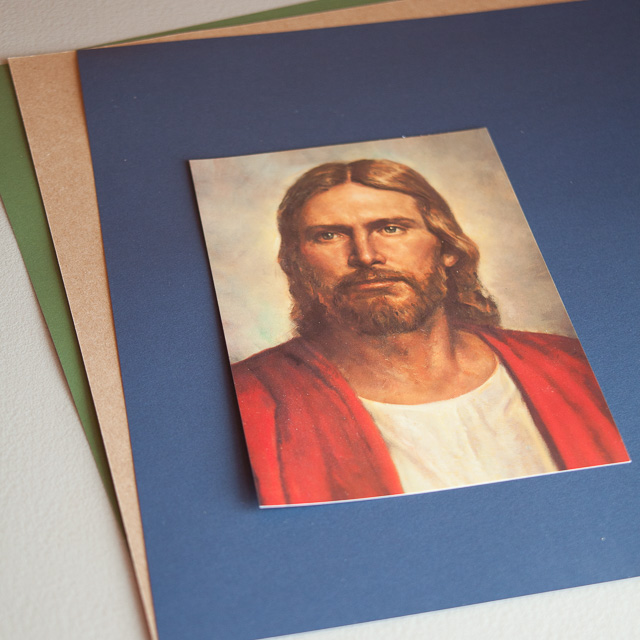 To make this simple project, you will need 5×7-inch photos or art prints, colored cardstock, a paper cutter, adhesive, a laminating machine with laminating pouches, a hole punch, and 54-inch long shoelaces.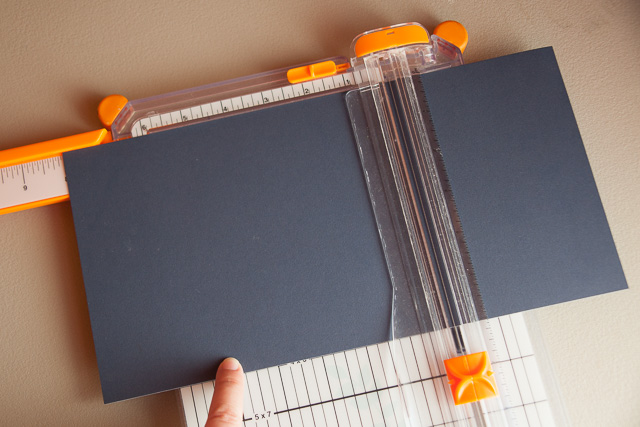 First, cut a piece of cardstock to 6 inches x 8 inches.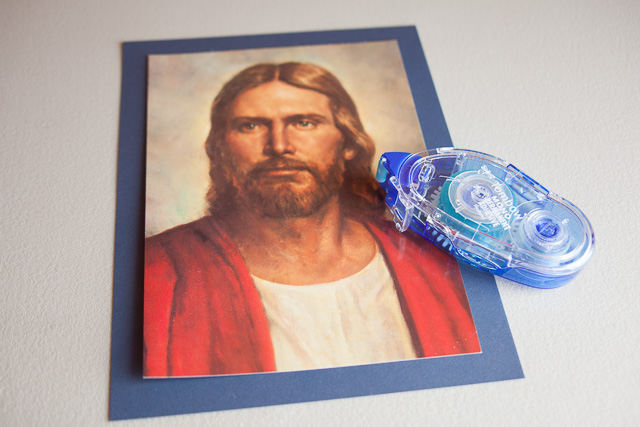 Glue the back of the photo or art print to the middle of the cardstock.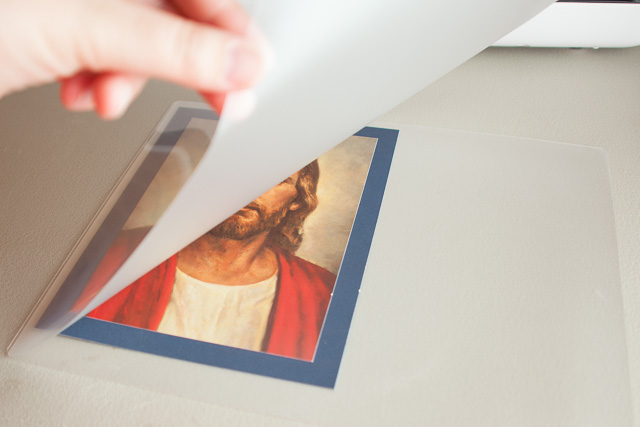 Place the paper and photo combo in the laminating pouch.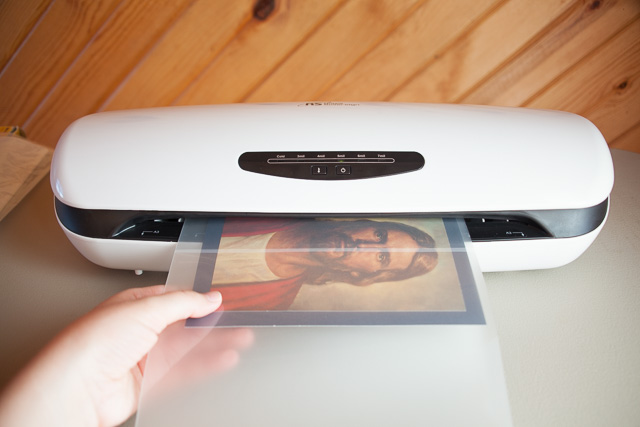 Let it run through the laminating machine.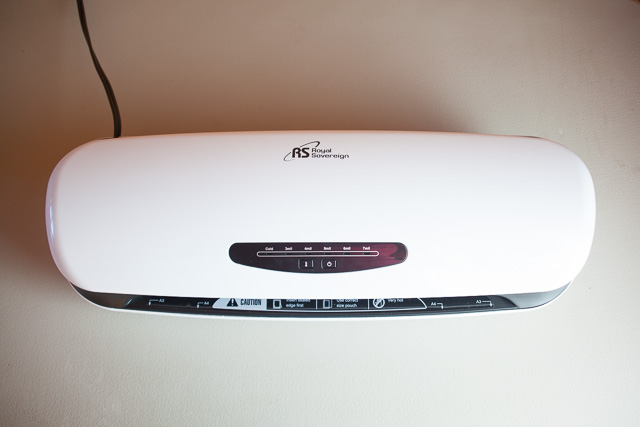 I have really enjoyed having the Royal Sovereign laminating machine from Staples. It has come in handy quite often at our house.  One of the reasons I chose it was because it can laminate large items, up to 13 inches.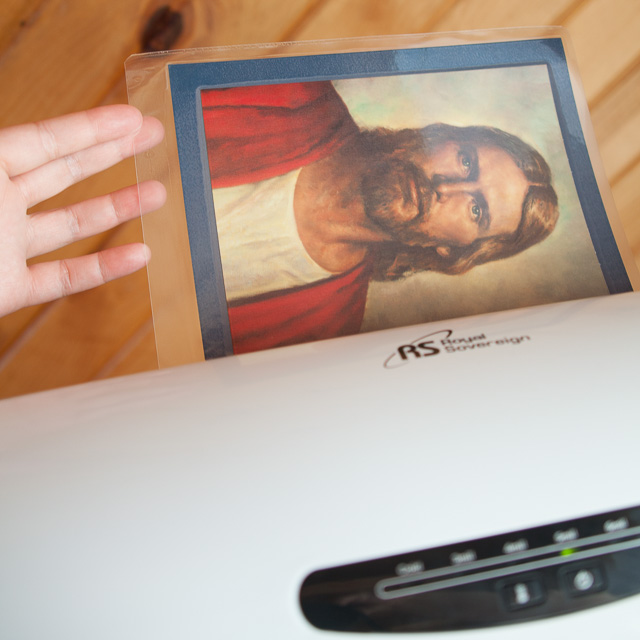 The laminating pouches go directly into the machine and do not need any metal folder or other fussy extras, which is nice.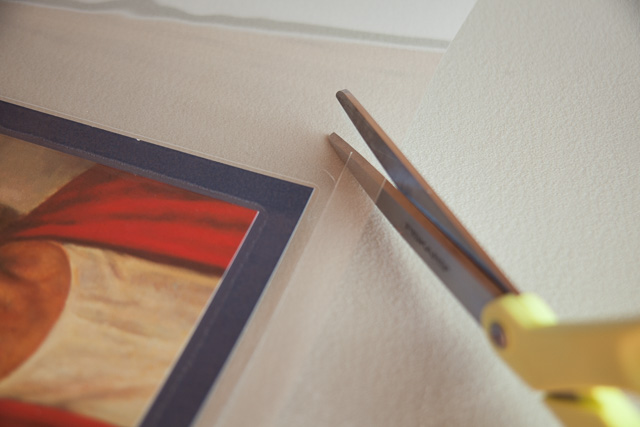 Once the laminated picture has cooled down, trim the excess lamination.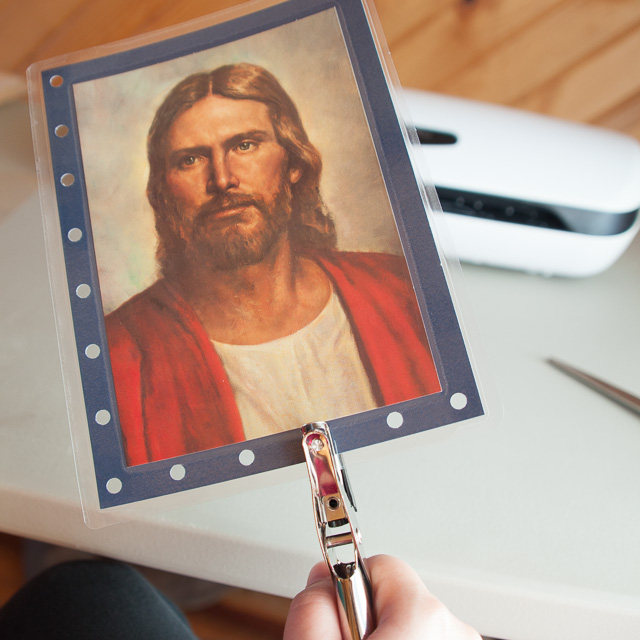 Then punch holes in each corner and at approximately one-inch intervals around the perimeter of the cardstock.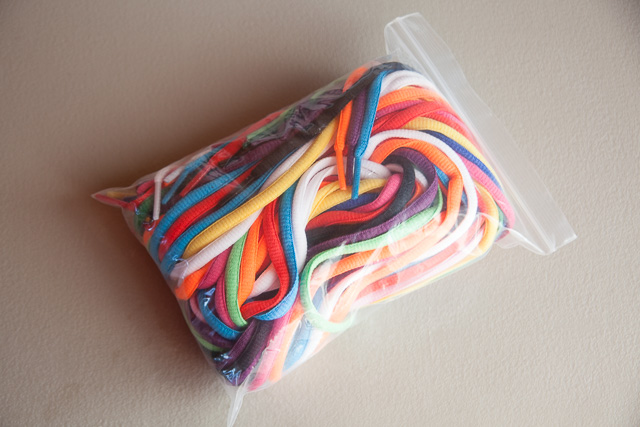 Add a colorful shoelace …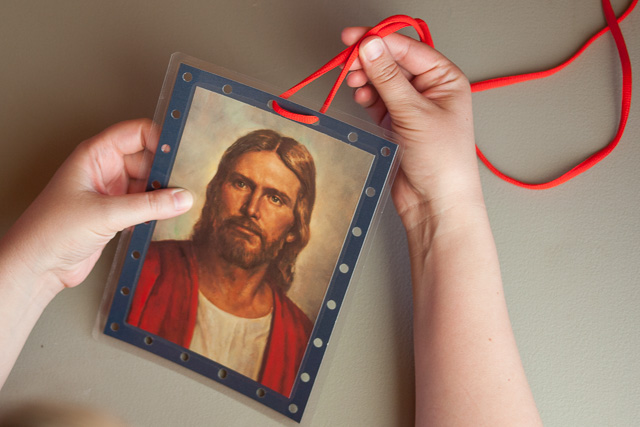 … by starting at the top.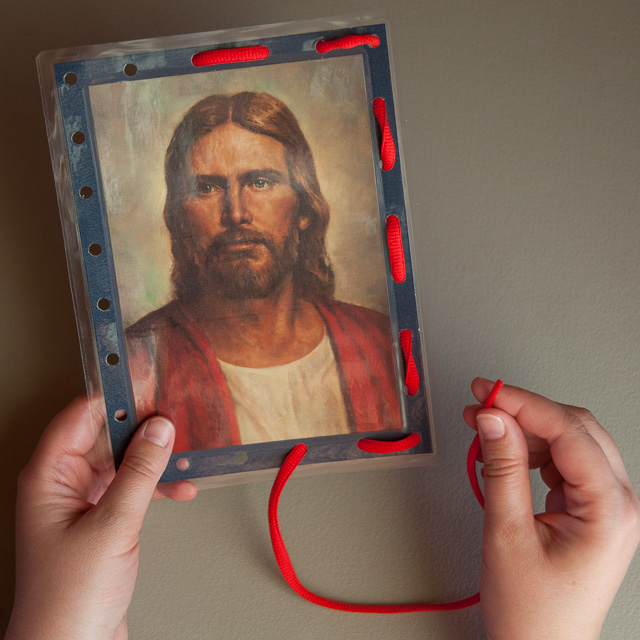 Sew down one side,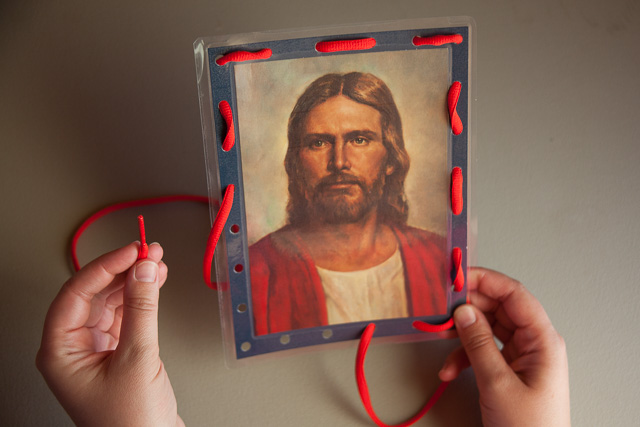 and then the other side.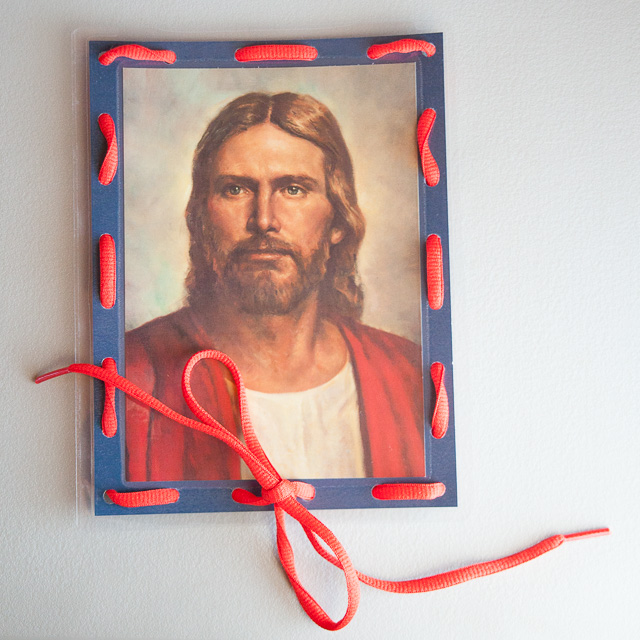 Tie a bow and your project is complete!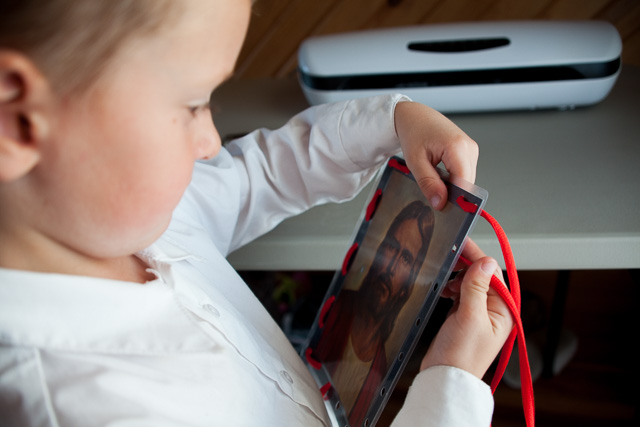 I laminated a variety of religious art for my children and they were very excited to try their hand at making interesting sewing patterns with various shoelace colors. At church, they were happy to share the quiet activity with friends who were sitting nearby.  The best part is that children can think about Jesus and keep their hands quietly busy at the same time.